Understanding Overworking: The Two Main Reasons You're Putting Yourself At Risk For Burnout
Did you know that the average small business owner works 52-hours a week?
And, for many small business owners (my past self included) that number is far greater. The lines between business and life have become so blurred that work can encompass most of our time.
It's our first thought when we wake, and extends all the way to the late-night problem-solving sessions we entertain before sleep.
Many of us have come to accept the "cult of overworking". We have succumbed to the pressure of being "always-on" and wear our "busyness" as a badge of honor.
We glorify work as if productivity and wealth are the only measures of success.
Yet, stories from the finish line, say otherwise. One common regret from the dying in their last days is, "I wish I hadn't worked so much", and would have spent more time on meaningful activities and relationships.
Contrary to standard belief, more is not better when it comes to our "working hours". In fact, there is an abundance of study that shows productivity dropping off after about six hours.
After that, results wane and it is better spent on restorative activities (think movement, nourishment, hobbies, and relationships). These types of activities allow us to return to work rested and ready; better able to problem-solve, strategize, or create.
The cost of overworking is high, and a price that many of us can't afford to pay. If left unchecked, overworking leads to burnout. Unfortunately for me, I learned the hard way. Burnout forced me to completely step away from my business to heal.
For others, burnout has meant life-threatening situations such as heart attacks, strokes, and even some cancers.
It sounds dramatic, and it is. According to Harvard Health, "Work more than 55 hours per week, and you have a 13% greater risk of a heart attack.
Additionally, you are 33% more likely to suffer a stroke, compared with those who worked 35-40 hours per week." Yikes!
The good news is that burnout doesn't happen overnight. In fact, there are several stages that happen before including overwork.
Overworking is much easier to course correct and heal, and it doesn't require the "full focus" that burnout demands.
Awareness is the first step. From there we can begin the process of healing our relationship with our work, and also our relationship with ourselves.
To prevent burnout, It is critical to identify where, when & why we are "overworking". Let's start by exploring what overworking "looks like" and then two main reasons I see women business owners overworking.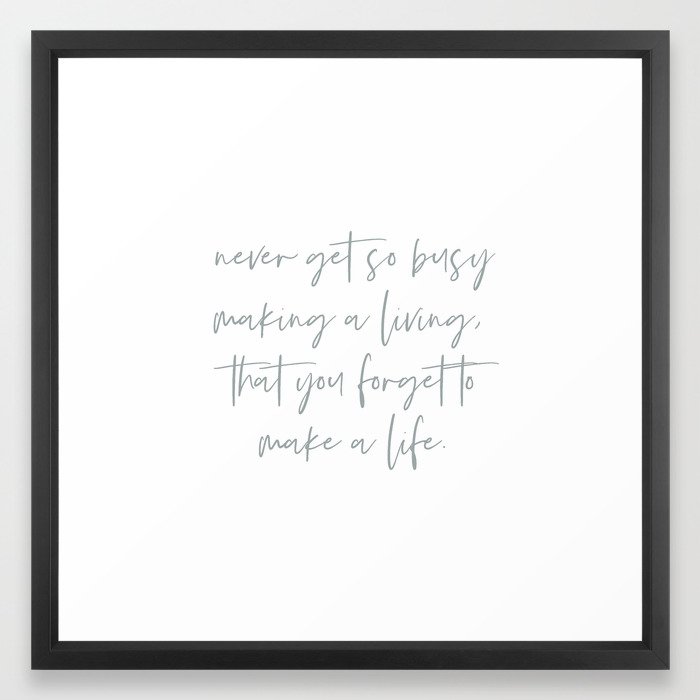 Simply put, overworking is working too hard, too much, or too long. We need to provide our bodies and minds ample time for rest and relaxation. To achieve a state of "balance" in our lives we need those periods of active work, non-work, and rest.
When we are pushing our limits and out-of-balance, we receive warning signals.
This might look or feel like:
➔ Working 24/7
➔ Running a million miles an hour in every direction
➔ Your to-do list keeps growing (more novel than list)
➔ Being pulled away from wellness activities, joy (hobbies), connection
➔ Difficulty relaxing or chronically thinking about work. (Can't take a break)
➔ Not being able to sleep, not feeling well, getting sick more often
➔ Feeling simultaneously wired & tired
➔ Always anxious or having difficulty engaging a sense of calm
➔ Patience is thin
➔ Feeling stressed is becoming your "norm"
Patterns of Overwork: Business Breakdowns & The Background Track
Generally, there were two main reasons for overworking which are a combination of:
➔ External Factors: Breakdowns in your business foundation, lack of planning, strategy, systems, and processes
➔ Internal Factors: Conditioning & subconscious beliefs
Small business owners often take the "build it as you fly it approach" to starting and operating their businesses.
So it should come as no surprise that we are often working harder/longer/more than we need to in our business because we don't have key elements in place that free up our time & inform our decision making.
To prevent "guesswork" or starting from scratch each time, you'llll need to actively utilize your business plan, marketing plan, and engage in strategic planning.
Making use of these tools can add up to massive time and energy savings, not to mention profit.
Business owners are also failing to take advantage of building out their systems and processes. Another area where starting from scratch exponentially encourages overworking.
Conversely, if we are intentional about developing our SOP's and job descriptions we will free ourselves (and employees) from the burden of spending time on questions or struggling with inaction due to lack of understanding or instruction.
Having gaps in your business foundation is common and needs to be "normalized" to feel small business owners from shame. Building out your systems and processes and practicing the art/science of planning and strategy takes time, and should not be looked at as a "one-time" event.
Trust me when I say that MOST small businesses are working through these steps as they are getting traction, through growth, and even some who are trying to scale!
If you want to get a better understanding of your current strengths, as well as, areas of your business that leave you vulnerable to overworking and overwhelm, I invite you to take the FREE Business Health Assessment™!
What's going on inside, shows on the outside…
In addition to the external factors, most of us have a "background track". The subconscious stories and conditioning that affect your life and work, generally without "awareness".
This is sometimes referred to as "mindset", but it is SO much more than mindset. It's a deep exploration of our beliefs, attitudes & behaviors. This is KEY if we are going to understand "why we work, the way we work".
Often I see people working on autopilot, not connecting their daily behaviors (and results) to what is happening "in the background".
If we want to change our relationship to work, we need to pause and/or stop to example our underlying beliefs. From there we can then support ourselves to change and transform.
What's "Playing on the Background Track"?
Externally, we carry our cultural conditioning and patriarchal programming. These are external values that we've adopted for internal validation. (Often without consideration).
This looks like:
Hustle culture and "busyness" has become "a badge of honor"

A culture obsessed with "doing" instead of "being"

Attaching our self-worth to how much we can produce (Toxic Productivity)

A deep rear of rest, of pausing of slowing down

Scarcity. Feeling like there's not enough to go around

More or bigger is better. (Is it?)

Obsession with achievement as a result of performance-based love

Patriarchal culture values & rewards the more "masculine" or left-brained qualities

Women "hustling" to prove their worth, instead of living from a place of their own inherent value as people
All of these messages are damaging myths. It is CRITICAL that we question these beliefs, restore our own sense of agency, and live from a place that speaks to our true selves and values.
Additionally, our background tracks contain lyrics from the past. Many of us carry "old wounds" things we experienced in childhood that now play out in our everyday life.
We can experience these as:
➔ Limiting beliefs & Negative thought patterns
➔ Big T & Little T Trauma
➔ A.C.E.s (Adverse Childhood Experiences)
➔ Insecure Attachment
Additionally, there are five common overworking psychology patterns. The three that I see most often and have LOUD "background tracks" are:
Achiever Pattern (I'm not good enough or I am not enough)
Defines self-worth by what she does and what she achieves in the world.

She is driven to constantly be busy, which factors into OVERWORKING

If she is achieving and not pushing forwards, she doesn't feel worthy or enough

She Fear of Slowing Down: You MUST work all the time….or you won't make $, biz won't be successful
Perfectionist Pattern (I'm afraid of failure, I feel ashamed)
She feels like she is not allowed to make mistakes

There is intense self-pressure to "get things right"

Not "getting it right" will somehow lead to not being loved or accepted

She feels like she has somehow "failed as a person" if mistakes are made

She gets trapped by black & white thinking. Only right/wrong, no grey areas.
Controller Pattern (I'm not safe (the world is not safe, so I have to be in control)
Taking responsibility for everyone else and all different situations.

Not setting good boundaries, expectations & accountability

I need to see every detail, I don't trust the people around me (Micro-managing)

It's not safe to be vulnerable and ask for help/get my needs met
To become our best selves, we need to overcome overworking. Burnout should not be seen as a "badge of honor" because true burnout destroys our ability to make an impact. And, as I have shared, it's unnecessary! It is 100% to have a sustainable, profitable business that folds into a life that is healthy, fun, and connected.
If you would like to hear more of my story and take a deeper dive into overcoming burnout, check out my PODCAST with Crista Grasso of The Lean Out Method.
Are you struggling with overworking? If you want to get a better understanding of your current strengths, as well as, areas of your business that leave you vulnerable to overworking and overwhelm, I invite you to take the FREE Business Health Assessment™!
💕, Jordan
Hi there! I'm Jordan Eades, Holistic Business Coach and founder of Your Best Business LIfe. My passion is guiding women business owners who want to make a big impact in business—without sacrificing what matters most.
Your Best Business Life coaching provides the keys to overcoming overworking; allowing you to create a sustainable and profitable business, focus on the work that fuels your passion, unapologetically invest in self-care, prioritize experiences that light you up, and provide the support you need to thrive.
Want to work less & have more time for you?

Grab your FREE Business Without Burnout Guide!